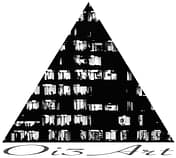 WELCOME TO Oi3Art – A CURATED SPACE
Oi3Art is an online art trading platform curated to providing art to private collections, corporate, residential and public environments. Additionally, when you purchase a Fine Art Limited Edition Print at Oi3Art, you are investing in a collectible work from Painter and Multimedia artist, Ofill Echevarria, who is also responsible for the quality of these productions.

SECURE CONNECTION
This is a secure website protected by SSL (Secure Sockets Layer): The standard technology for keeping an internet connection secure, preventing criminals from reading and modifying any information transferred, including potential personal details.

SECURE SHOPPING
The security of your purchase is guaranteed by Paypal. PayPal also allows you to make payments using a variety of methods including: PayPal Cash or PayPal Cash Plus account balance, a bank account, PayPal Credit, debit or credit cards. PayPal Privacy Statement is available: https://www.paypal.com/us/webapps/mpp/ua/privacy-full

SECURE SHIPPING
At Oi3Art we take the protection and destination of your shipment very seriously. We literally make sure your purchase is delivered as planned by contacting you at every possible point during delivery time via email, text message, or over the phone. Also, making sure ourselves that everything is fine after the delivery.
ABOUT THE WORK PRESENTED
Oi3Art has been divided into two curated sections: EDITIONS and EXCEPTIONS.
EDITIONS offers Digital Art, Photography and Engraving. Explore the luxe materials and printing techniques available for both the digital art collection, Cradle Of Life (COL) and the Moonbeams Photographic Series (MPS). | Although the Engraving productions are more than 5 years old (check availability in stock), this is the first time that the digital series, COL is published complete and the first time MPS is presented.
EXCEPTIONS is offering at this time Fine Reproductions of some of Ofill's major works in Painting, combining C-type printing techniques and the Giclée technique with one of the best high-end cotton papers, the Hahnemühle Photo Rag paper. Giclée reproductions come with a final touch of Hand Embellished: the texts on the front are real vinyl. As was originally done!
WHY LIMITED: Oi3Art have agreed to regularly produce editions of 5, as well as editions of 3 for the COL and the MPS, respectively. | The number of editions of an Etching is always Limited, although it varies depending on several factors, such as the number of prints and the deterioration of the metal plate during the printing process. | The Fine Reproductions consist of signed editions of 25 (plus Ed. year) by image, or On-Demand. See Available Editions (to the right of each FR) for more information.
PLEASE NOTE: Consider all the information provided to the right of each artwork shown, it may contain additional valuable information, for example: type of printing; type of paper or other materials you can choose from; the dimensions of the works and how they will be delivered; and much more. All of which could help you better understand the work presented online to CHOOSE AN OPTION that suits your interests when making your purchase.
Oi3Art focuses on a selection of Ofill's digital, graphic and photographic works. In addition, as an art trade platform, it is aimed at the art promotion. Please, keep in mind that this is an online project that plays no role in the prices of what is considered Echevarria's main work.

COPYRIGHTS & WARRANTIES
Copyright for works by Oi3Art [Ofill-indus-3-Art] or ofillindustriart.com resides with the Ofill Echevarria Art (OEArt) and/or Ofill Industriart (Oi3Art), LLC, which expressly prohibits the copying of any materials on this website without a prior written permission.
On the originality of your purchase: Ofill Industrial was an alter ego used by Ofill until approximately 1999, when he begins to sign specifically as both Ofill Echevarria and Ofill Industrial on the back of his works. As a result, both signatures must be handwritten on the back of any work sold through this website as proof of originality.
Etchings are excluded from the previous notice since they have been signed and edited on the front, as is traditional.
All Oi3Art pieces are both, hand-signed by the artist and hand-stamped on the back with the Ofill Echevarria Art's logo.
All Oi3Art pieces come with a special Certificate of Authenticity hand-signed by the artist.
CAUSES & BELIEFS
OFILLINDUSTRIART is a hospitality-friendly art project committed to freedom of expression, use of imagination, love of nature and animals, and driving towards a better understanding of the world by interacting with cause-driven methods where technology, nutritional knowledge and meditation, converge with aesthetically pleasing designs according to all environments.
ACKNOWLEDGMENTS
Oi3Art would like to thank the great support of friends, collectors and writers without whom this project would not be possible.

© 2018 – 2023 OFILL ECHEVARRIA / OH / OEART / Oi3ART.